Written By Holly Blackman
The Cheers' version of neighborhoods, where everybody knows your name, are purely nostalgic these days. The art of neighboring is not lost, not yet. There's not a place to grab a cup of coffee in Enderly Park (at least not yet) but the best coffee in town once teased the nostrils of all neighbors within smelling range.
Tony & Becky moved into Enderly Park, a neighborhood west of Uptown, tucked away off of Freedom Drive, in 2007. It's nestled in the Camp Greene area, which was originally established as a WWI training camp.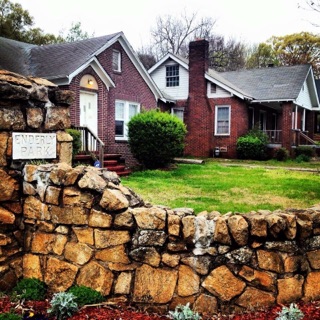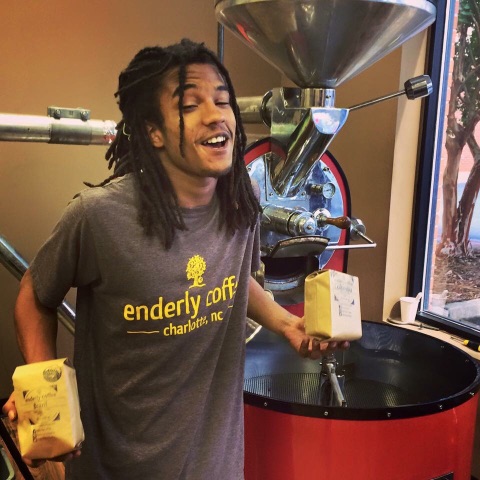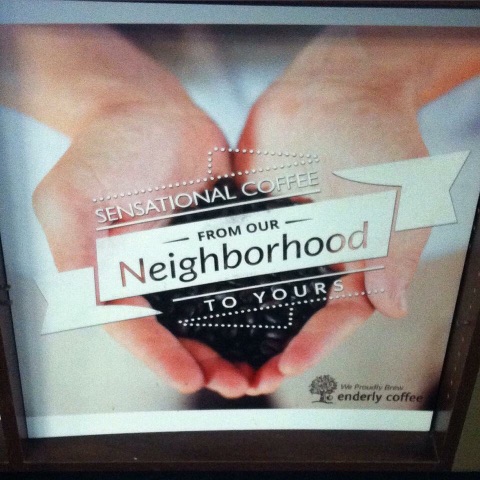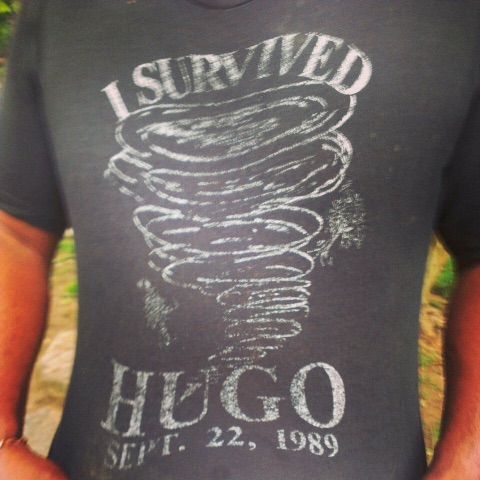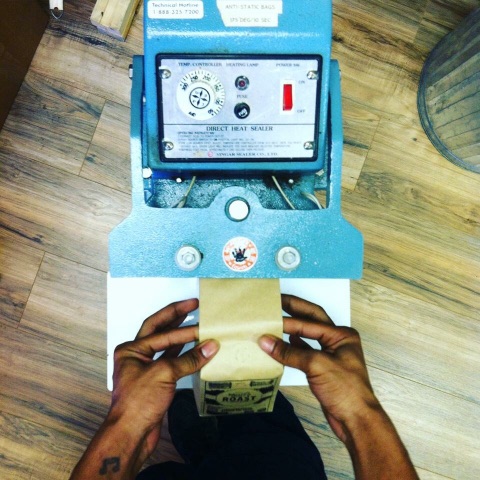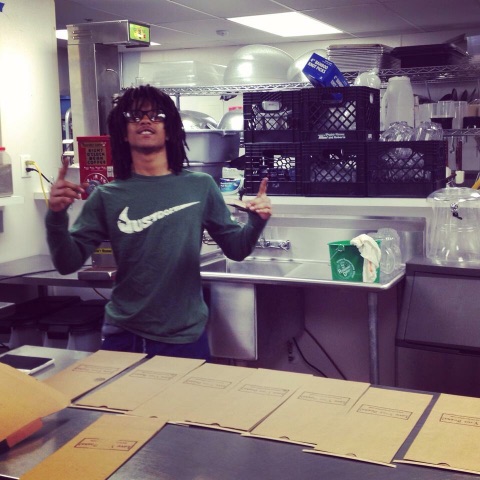 Being CMS teachers was great training for Tony and Becky. As Enderly Park neighbor and pillar Reverend David Simmons put it, "the children would get off the school bus and run to the teachers' (Tony and Becky's) house. They'd have children on the porch - playing games, doing homework with them, laughing. The children loved them!" Becky and Tony eventually had children of their own and in 2012, which is around when Tony decided to begin roasting coffee. (You may have heard their coffee love story, and if you haven't, you should. Read more here).
Well, the roasting by hand began in their backyard, and, "Free coffee smells wafting through the neighborhood" became more commonplace in Enderly Park as Tony purchased his first roaster and would burn the midnight oil, roasting on their front porch.
Reverend Simmons said, "People the next morning would ask me, 'Reverend, did you smell coffee last night?', and I'd tell'em about Tony," Simmons laughed as he proudly reminisced, almost like a grandfather would, about Enderly Coffee's tremendous growth.
Simmons remembers Tony mentioning wanting to begin Enderly Coffee. "He always would say, 'I want to put back into Enderly Park. I want to help build some positive energy around West Charlotte." And Enderly Coffee has done just that.
Simmons wears his Enderly Coffee t-shirt sometimes to visit sick congregation members, and he said, "Nurses and doctors or people at the hospital will always talk about how they love Enderly Coffee, and I say I do too. I also tell them that I live in Enderly Park, and we get talking about the neighborhood. I didn't realize I was an advertisement for [Tony]," he laughed.
Not everyone knows about Enderly Park's rich history. Simmons, who has lived in his house for the past 28 years and was the inaugural neighborhood association President, has seen the Enderly Park neighborhood dramatically change. Simmons said you don't know everyone's name anymore, but the new Enderly Park Recreation Center and other efforts to revitalize the area are helpful.
Maybe Blue Blaze right around the corner will become a Cheers of sorts, or maybe a coffee shop will be a gathering place and you'll pull up a chair and be greeted by name. ;)
Until then, start learning about the rich history of Enderly Park from Sydenham B. Alexander's rural Mecklenburg estate, Enderly, to the Lakewood Amusement Park where city dwellers were shuttled to via trolley and even more about Camp Greene. More to come in future blogs. Enderly Coffee, though fairly new, has put its roots in a place full of history, and we look forward to shaping the story of our beloved neighborhood as we grow alongside the neighbors and community we love.